Today's world is more competitive than ever before. This goes not only for the businesses but also for the educational institutes. Universities and colleges are facing competition in terms of getting their students placed at bigger and better organizations than their counterparts.
Colleges and universities all over the world thrive for a better brand image that can attract students and alumni, as they act as a big asset for the institute when it comes to branding. With alumni placed in well-off positions in big organizations, they can help students with internships and placements. There are many innumerable benefits that can be derived from the relationship with alumni.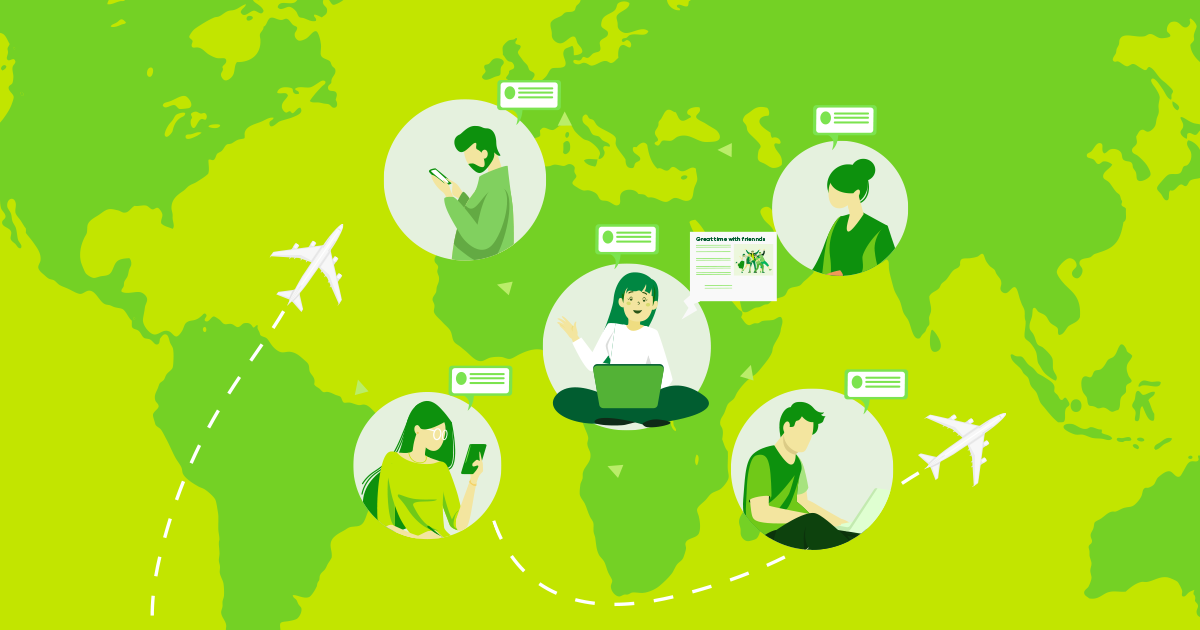 An institution's success depends on having an engaged, supportive alumni network. So here are some of the reasons why it is important to engage with alumni overseas:
Brand Ambassadors
Alumni act as the thread between current and prospective students. The knowledge they have regarding the new trends in the market is highly invaluable. The industry insights that have can be of great help to students who are aspiring to enter the corporate culture soon. 
The efforts that they put in to promote the brand around the world within their circle come naturally to them. Since they meet many people across various industries, they can easily refer and get some students placed using their contacts.
Alumni connect
There are many ways through which an institute can remain in contact with alumni. Various social media platforms such as Twitter, LinkedIn, Twitter, Facebook and many other channels are available online through which institutes can remain in contact with alumni.
The advanced communication technology of social media has made it possible for institutes to spread the news regarding the achievements of alumni. Such things can help big time in promotion of the institute.
Success Stories
Every student has his or her own experience during their time at their institute. The success stories of alumni who have reached some position in their career can be of big asset to the institute. 
Such stories can help prospective students make decisions about whether to study at the institute or not. Such things make more sense than the prospectus as students are moved by the outcomes i.e. the placements of the passed outs.
Entrepreneurs
Alumni who have turned entrepreneurs can help lay a bigger and better foundation for the brand building of the institute. Entrepreneurial alumni have more ideas than those who are currently employed.
Their ideas can actually help students think outside the box. The tools that they provide to students can help them lay the foundation for better thinking, helping them perform better when they step into the corporate world.
Webinars
Institutes can organize webinars and seminars and let alumni speak directly to the students. Such events can also happen online since there are many tools available online, such as Google Meets, Zoom meetings etc.
Such platforms have come in handy for the institutes to keep in contact with alumni and let their word out to prospective students. Such webinars can also be conducted to keep alumni engaged. Alumni can also be invited as judges for competitions being organized by the institution. 
All of this help keep a better connection with alumni and thereby help the students have better clarity on how to move ahead in their careers. Since alumni are present all over the globe, they can surely open many doors of opportunities for students.
Edmissions is a global alumni network platform where alumni from all over the world connect with each other and share their experiences. Their valuable insights can help prospective students understand what's best for them.
Here at Edmissions, prospective students can get in touch with alumni of their favorite institutes and decide what's best for them. They can interact with alumni and understand what's going on in the world outside and what skills need to be learned to shape the future in the right direction.
Edmissions is the future of study abroad decision-making. Get on board by signing up at edmissions.com if you haven't already. To learn more about Alumni engagement, contact us at [email protected]