A student visa is an endorsement that is added to a government passport, which permits foreign students to study at a country's recognized educational institutions. Any prospective student seeking higher education in another country must obtain a student visa from that country.
Student Visas are issued to applicants whose primary purpose of visit to the country is for the purpose of pursuing an education. Needless to say, while getting admission to the university is extremely important, these legal documents stand in the way of all their pursuits. Each country has its own set of Immigration Laws.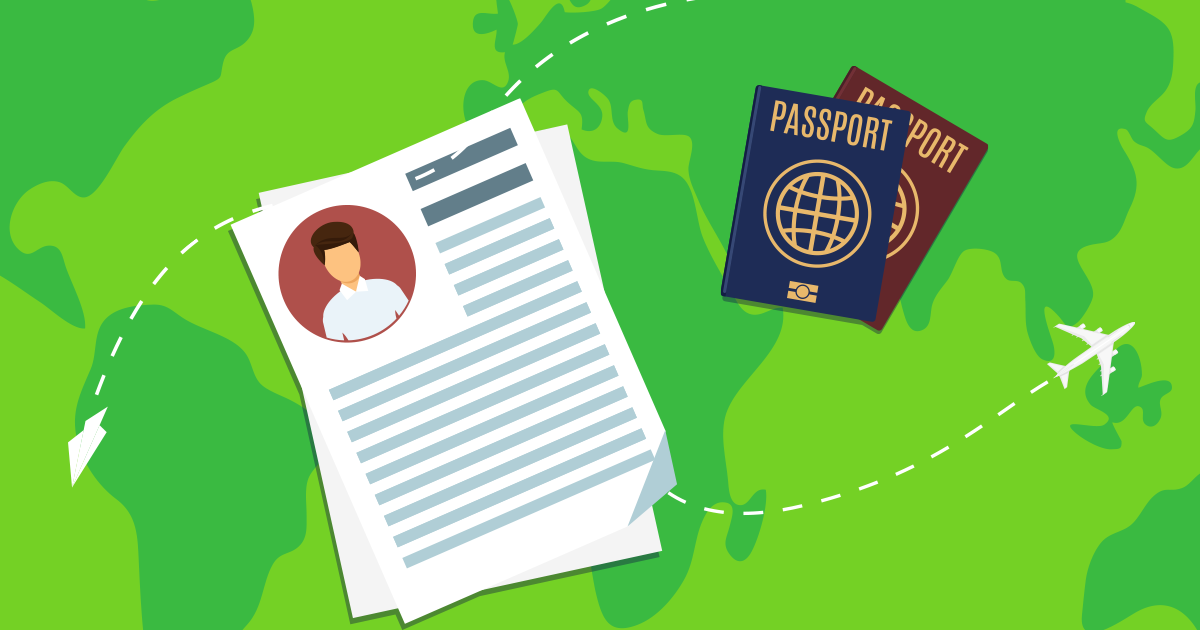 Student visa applications
Students can begin their student visa application once they receive confirmation of their enrolment in their chosen institution. It's best to apply as early as possible, regardless of when the program is due to start, as the time taken for the visa to process will vary from country to country.
If a student plans to avail any financial aid like, scholarship or education loan, the visa application should be initiated on a prior basis as the process can be time-consuming. According to university regulation, students must take English eligibility tests and have all essential documentation on hand in order for their application to be processed smoothly.
Each country requires a different visa
Different countries have differing visa processing and acceptance procedures. 
To study in the United Kingdom, students must have been offered a seat on a course. They must demonstrate their ability to communicate in English, including reading, writing, and speaking. There are 2 types of UK student visas -Short-term study visas and Tier 4 (General) student visas.
To study in the United States, students must demonstrate that they have a permanent residence in their home country. Students must have the means to support their studies and expect to return home after their studies are over. 
To study in Australia students also need to prove that they have sufficient funds to support their course fees and living costs. Students will also be assessed based on the subject they have chosen and their country of citizenship.
To study in Canada, students' needs an acceptance letter from a designated learning institution, a valid passport or travel document, and proof that students can support themselves, and any family members who come with them, while they are in Canada.
To study in Europe students do not require a visa if their country of citizenship is an EU member. If a student is from outside of the EU they should check their chosen destination's visa requirements for more specific details.
Documents required for student visa
Every country has a different list of documents depending on their immigration laws.
Valid passport - Students would need a valid passport. What students need to know is that for different countries the requirement of the validity of their passport may vary.
Letter of admission from the university, an official document, printed on the university letterhead, which is received by an applicant from an educational institution. 
Enrolment in a recognized educational institution.
Proof of student's capacity to cover the cost of airfares, course tuition fees and living costs for self for the duration of your stay year.
Passport size photos and a passport valid for at least six months beyond your period of stay.
Some countries may require evidence of English language proficiency, or ask students to undertake health examinations and police checks.
Process of Visa application
Students who have received their admission letter are required to begin the Visa Application Process as soon as possible. Students can apply for a visa in one of two ways.
In Online Visa Application Process students can apply for their student visa through the online method by simply creating a student profile. The forms are all online and would have to be correctly filled by the student. Offline Visa Application Process would require candidates to download the application form, fill in the details and submit it to the required authorities.
Meeting with the embassy
Students should dedicate their full attention to the officer or the translator at the interview. Make sure to listen carefully, think before answering and keep their answers short and to the point. 
Students should be neatly dressed, have all the required documents and should be confident.
Processing times for visas can vary
Visa processing can take as little as a couple of days to several months depending on the country and student's nationality. Make sure students give themselves enough time to get their visa in order, since rushing an application is not recommended - and may result in the student losing their spot.
Visa Extension requirement
This completely depends on where the student is studying. In some countries extending student visas is very simple, while in others it is challenging and students may even have to leave the country to extend or renew their visa.
Deal with visa application problems
If a student is having a problem with the visa processing, they can contact the Edmissions team and their experts will provide proper guidance. If the problem persists, the education abroad adviser should contact the visa centre on the student's behalf to try and resolve the situation.
When students focus all their attention and energy on choosing the appropriate study course at a prestigious university, they should give due importance to acquiring a valid student visa well before their course starts, and ensure that their visa will cover the entire period of their stay abroad.
Sign up now at edmissions.com to get answers to all your questions. If you're still confused about visa processing, then reach out and talk to our Edmissions experts at [email protected]