There is a growing demand for higher education in Canada, especially among Indian students. Canada offers students world-class business institutions and high-quality education at relatively affordable prices. The MBA program in Canada is highly regarded around the world. It gives students practical business skills they can use in the workplace and gives them the tools they need to adapt to changing circumstances. 
 By taking an MBA at a suitable institution, one can develop insights and skills for greater managerial knowledge. You can build a profession in business management if you have knowledgeable teachers, incredible infrastructure, the right academics, and a degree that is recognized throughout the world.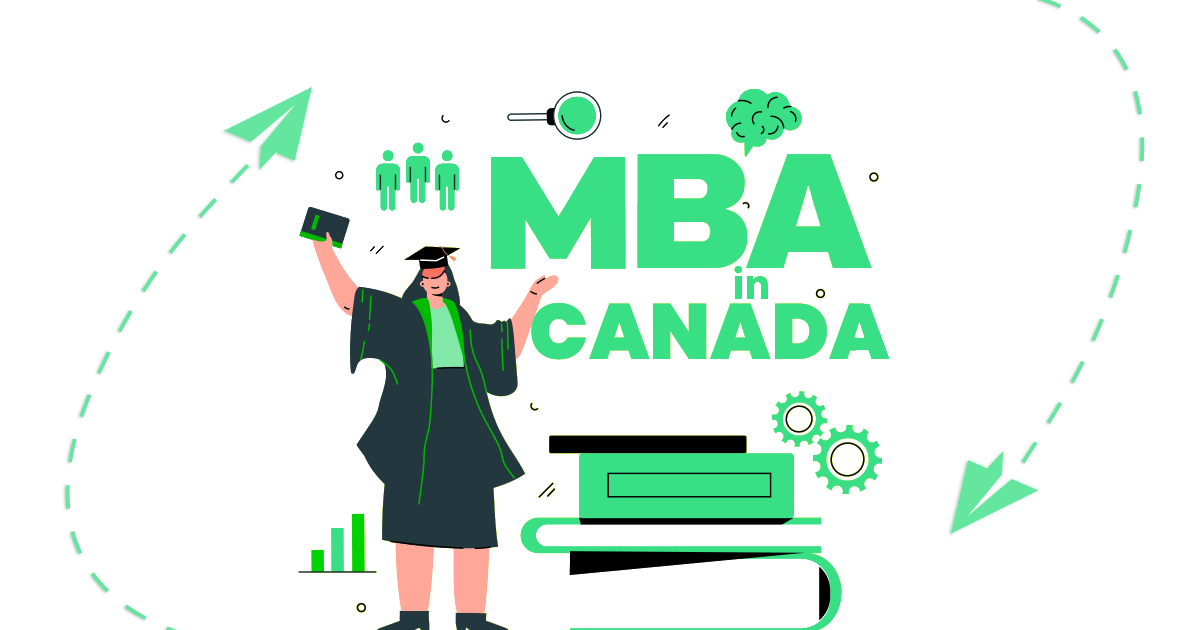 One of the most sought-after programs, the Master of Business Administration (MBA) provides students with a variety of professional options. The MBA degree provides a thorough understanding of numerous management facets, its real-world applications, and experiential knowledge that encourages students to find workable business solutions.
Types of MBA in Canada
 
A variety of MBA degrees are offered in Canada to suit the diverse interests and requirements of international students.
Full-Time MBA
Students have the option of studying full-time for the program's typical two-year term. The curriculum is best suited for a student who can focus exclusively on their studies. To be admitted to FT-MBA programs in Canada, candidates frequently need to take the GMAT and submit results from language tests.
Part-time MBA
Typically, it takes three to four years for students to finish the curriculum. You may finish the degree in as little as six years, though.
Executive MBA
The typical programme length is 13 months, with both a personal and professional return on investment. Designed for executives and people wishing to enhance their studies who have managerial level experience.
Popular MBA Specializations
International Business
Marketing
International Management
Finance
Consulting
Information Technology
Design
Data Science
Entrepreneurship
Strategy
 
Why study MBA in Canada?
A globally recognized MBA from Canada will improve your job opportunities and financial prospects.
Compared to other countries, Canada offers MBA programs at lower costs.
Canadian business schools provide opportunities for internships to help students obtain practical experience in the industry while pursuing their MBA degrees.
Canada is a multicultural nation, you will study with students from many ethnic backgrounds. You will be able to do this by expanding your cultural outlook on management and the company.
 
Top Business schools in Canada
Toronto University (Rotman Business School)
McGill University (Desautels Faculty of Management)
Western University (Ivey Business School)
York University (Schulich School of Business)
Queen's University (Smith School of Business)
University of Alberta (Alberta School of Business)
University of British Columbia (Sauder School of Business)
Concordia University (John Molson School of Business)
Saint Mary's University (Sobey School of Business)
University of Montreal (HEC Montréal)
MBA in Canada Fees
Cost factors rank among the most significant when evaluating the various course selection aspects. This wonderful advice will help you stay on top of the planned financial aspects if you want to pursue an MBA in Canada. In Canada, an MBA degree typically costs between CAD 30,000 and 40,000 per year. Depending on the candidate's lifestyle and selected accommodations, the cost of living could go up or down.
Admission requirements for MBA in Canada
For MBA admission, most Canadian business schools require the following:
A bachelor's degree from an accredited university or educational institution
GMAT score
Previous work experience
IELTS and TOEFL scores
Statement of Purpose
2 Recommendation Letters
Admission interview
Students at Canadian colleges have the chance to network with many outstanding and accomplished people in the business world. In Canada, international students live well and in a beautiful setting. International students have many options for employment in Canada, both on and off campus.
 
Build a better future in Canada! Contact Edmissions experts at edmissions.com to apply for your MBA program at the right university in Canada! To learn more reach us at [email protected]